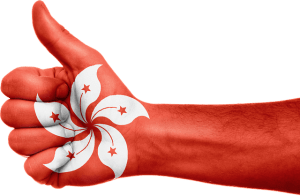 Hello!
Do you want to work or study in the UK?
Do you genuinely know how clear your speech is?
Do you care how you sound when speaking English?
How easy is it for others to understand your accent?
English is the most widely spoken language in the world. It comes as no surprise that ensuring you can speak English clearly is of the utmost importance. Whether you intend to move to the UK, visit different parts of the world or remain in Hong Kong – the ability to communicate with a clear English accent is essential. If you want to study in, do business with or settle in the United Kingdom (or other English speaking countries); having the ability to speak clear English will do wonders for you (open pathways to better paying jobs, greater opportunities for further education and facilitate a smooth transition into the British way of life).
If you plan on studying or doing business online with people across the globe using various 'Video Conferencing Services' (Zoom, Skype, Whatsapp etc) then speaking English clearly is still vital, as you don't want your colleagues, teachers or business partners to struggle to understand you because of your strong accent.
We are sure you are aware of the very recent announcement by the British government offering residents of Hong Kong a path to British Citizenship:
www.bbc.co.uk/news/uk-politics-53246899
In order to celebrate this excellent piece of news, we are temporarily offering all residents of Hong Kong 25% OFF all of our services! (Discount Code: hongkong1) – This limited offer is exclusively for residents of Hong Kong.
Whatever your goal is, improving your accent and speaking in a clearer manner can only benefit you! Don't delay, start improving your English accent today!
Do take a look at our main website to learn more about us: www.mybritishaccent.co.uk
International Students: www.mybritishaccent.co.uk/international-students
Many people speak English, but how do you stand out from the crowd and offer something different? By speaking English CLEARLY with a native or almost native accent. We look forward to hearing from you!